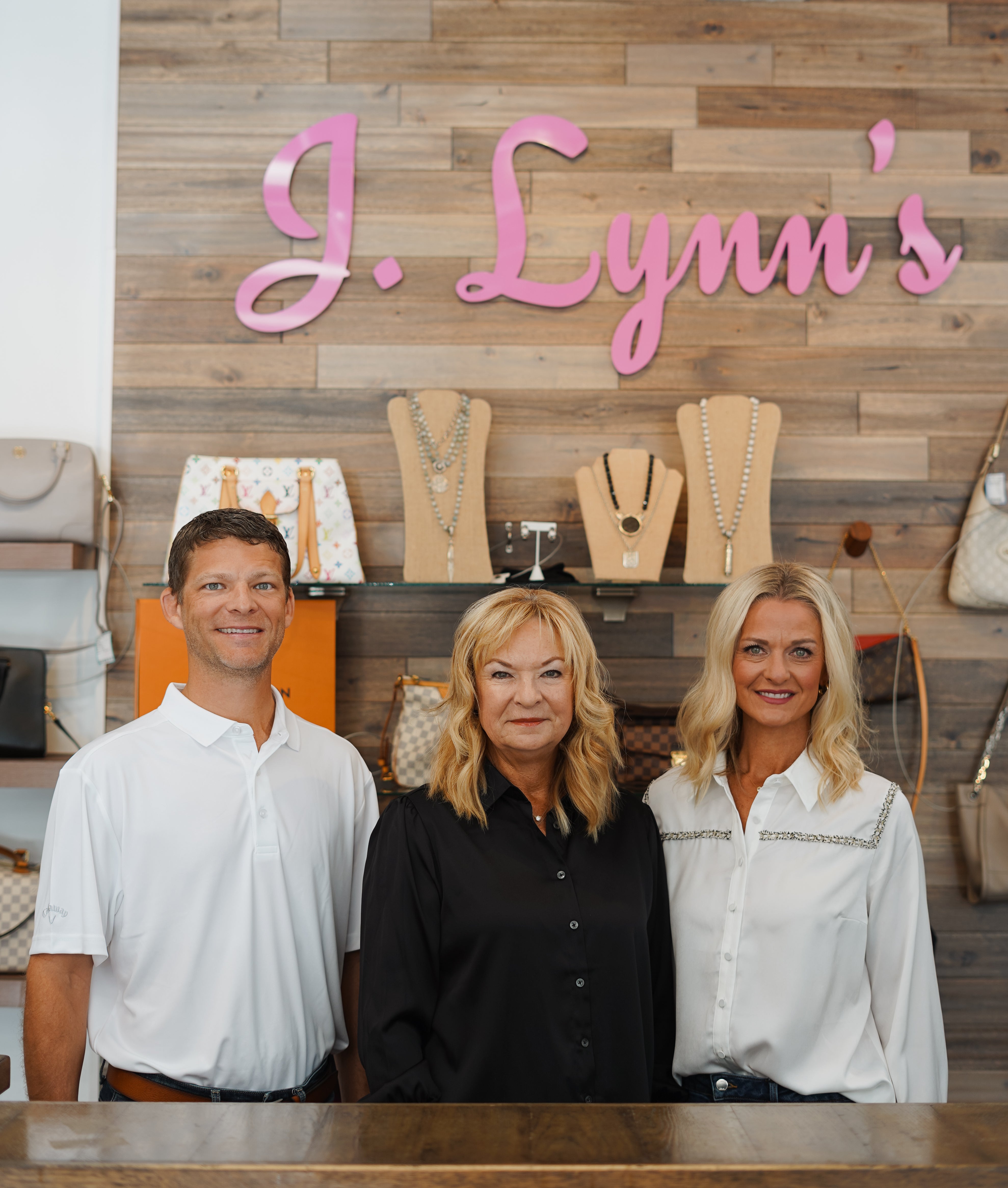 About us
J. Lynn's Boutique Consignment 
J Lynn's Boutique Consignment is a local family owned business consisting of mother, Janice, daughter, Terri Lynn and son, Ryan. Ryan has a background in finance and business and devotes most of his time in these areas as well as a focus on improving the customer experience.

At J Lynn's, it's all about the Customer! The Mother Daughter team of Janice and Terri Lynn are the Women behind J. Lynn's. Terri Lynn has a degree in Fashion Merchandising and is excited to put that degree to use! They decided to take something they love and turn it into a business that benefits everyone.

This mother daughter team desired to bring a new concept to Tallahassee, combining both Consignment and New Market merchandise.. The boutique also features a Luxe area that features high end Consignment of Women's Clothing, Shoes and Designer Handbags.
They wanted to give the Customer that "Boutique Experience" by creating a beautiful, highly organized boutique that also provides a friendly, knowledgable staff. Janice and Terri Lynn go to Market a few times a year to shop for New Clothing and Jewelry as well.

At J Lynn's, we love to say "We are a boutique for every woman". We have something for every age, style and budget.

Contact us